Hello again my creative friends. It's time again for planner making and I've got the goods for you! I've listed my 2023 printable planner pages, mini calendars, months at a glance and NEW this year: planner pages in both the full-size planner and the Sidekick. Everything is in

my Etsy shop

. As always, I've created a video to help you through the printing of those digital downloads, plus how to trim and punch them to successfully fit in your Elizabeth Craft Designs planner. Here's the first video below:
Once you've got your planner pages ready, it's times to decorate them! I've created a video from start to finish of my planner and how I decorated it. As you'll see at the beginning of the video, I used the Sidekick planner this year (in the new Vintage Black, linked below) as well as Graphic 45's new "Little Things" collection. Check with your local or online scrapbook retailer because they should have it in stock now! I hope you find the video helpful and enjoy the assembly process.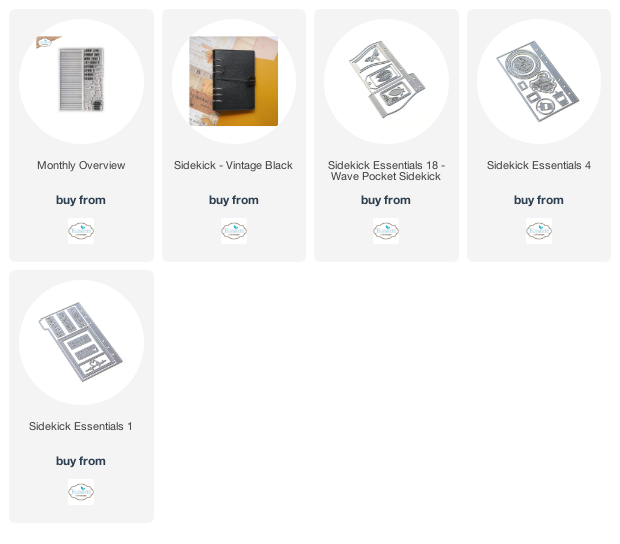 Please note: As an affiliate I receive a small commission on the sale of items you purchase with my links. Thank you in advance.